The Moodifier Server
A professional lighting control, power management, security and surveillance server for Raspberry Pi, Linux & Mac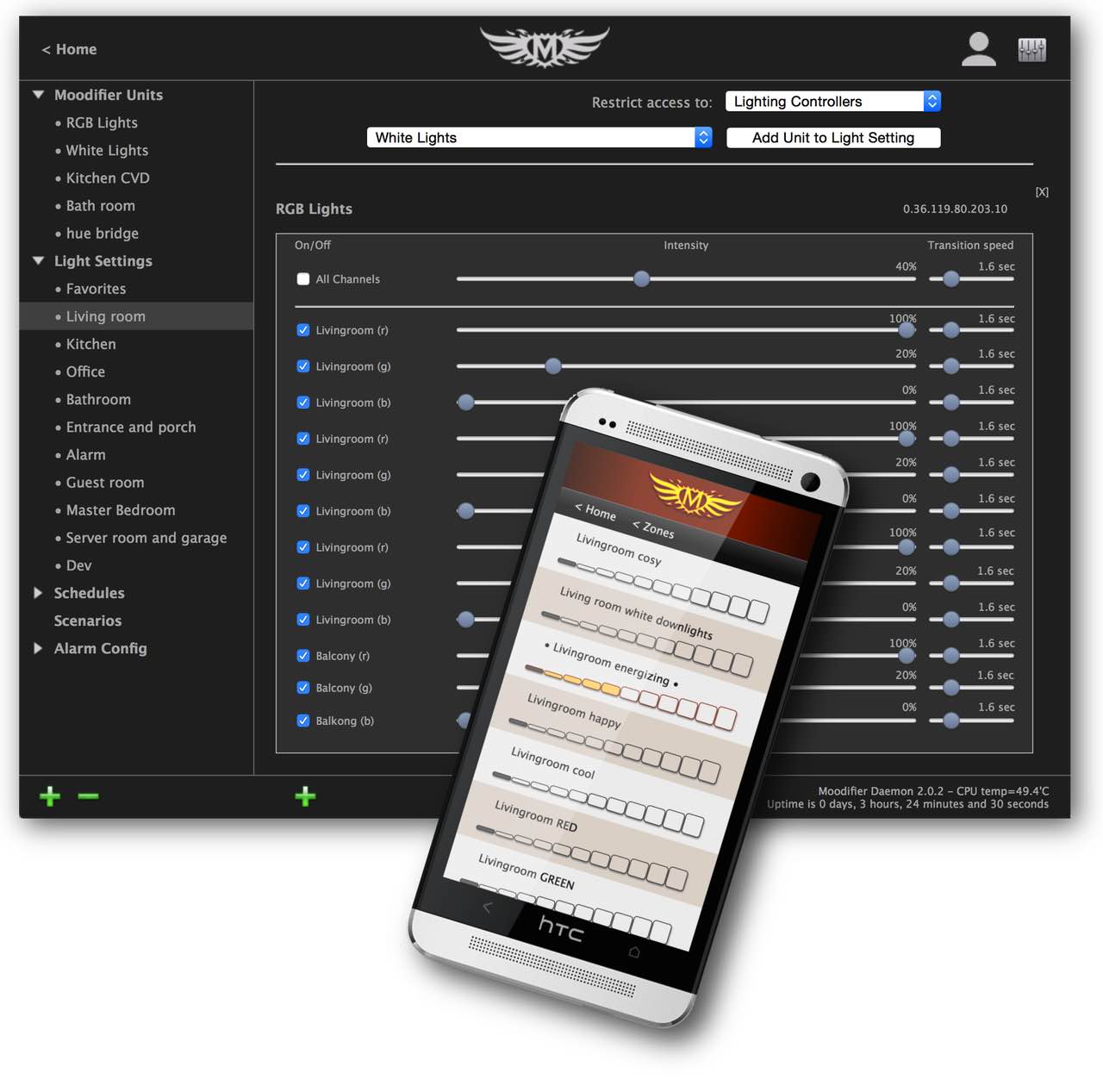 The Moodifier Server lets you schedule, automate and control your entire Moodifier and Philips hue lighting from any web browser on any device. It also lets you control relays, 0-10V and other high power equipment.
With it´s innovative IP-camera integration it also provides sophisticated occupancy sensing, surveillance and burglar alarm functionality.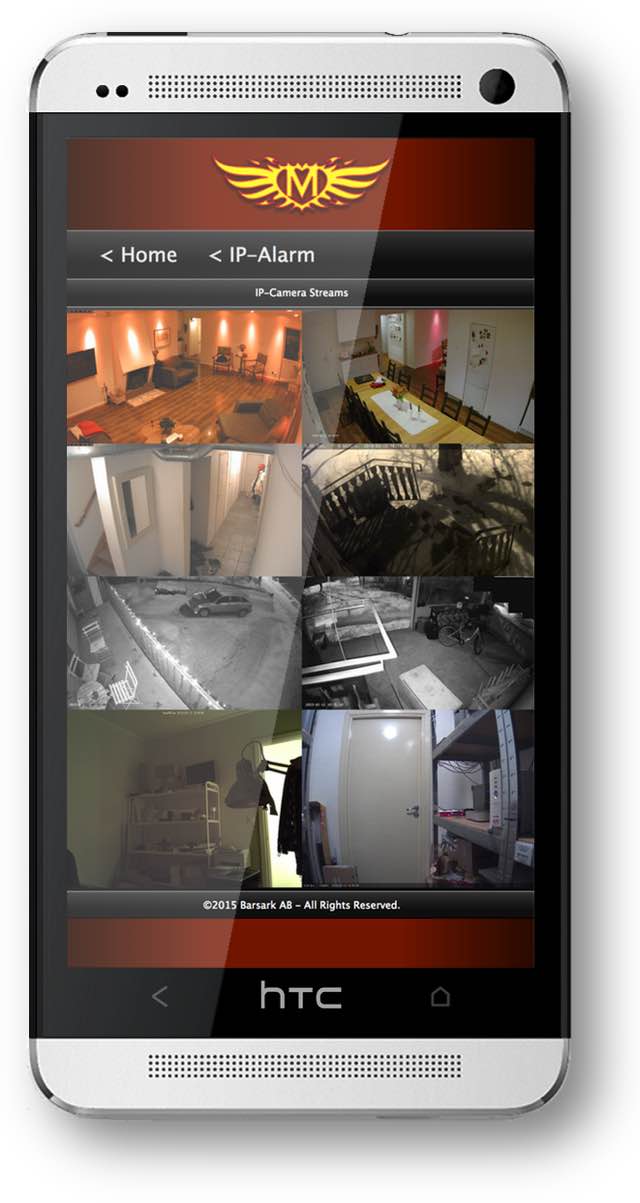 Main feautures
• Full Moodifier lighting control.
• Full configuration of Moodifier wall switches.
• Full Moodifier status reporting.
• Philips hue lighting control (ZigBee lighting control, via hue bridge).
• Full light scheduling by time of day, day of week, weekends, weekdays, sunrise and sunset.
• Scene based lighting control.
• Unlimited number of light scenes.
• Organisation of light scenes in zones.
• Timed light scene playlists through light scenarios.
• IP-alarm functionality with intrusion alert, email (& sms) notifications, IP-camera image capture, monitoring and video recording.
• IP-camera occupancy sensing automated lighting control integration.
• Import and export of light settings.
• User level based access management of light settings and zones.
• On/Off NO/NC channel relay control.
• Advanced automated lighting scenario management.
• Event and status reporting to external SCADA systems.
• HTTPS encrypted access security.
• Guaranteed privacy and integrity! No cloud services or subscriptions required.
A free 30-day trial can be activated upon installation.
If you have comments, feature requests or questions?
-
Contact Barsark!
---